Medical Weight Loss Clinic in Virginia Beach, VA
Lose Weight With
The Smart Weigh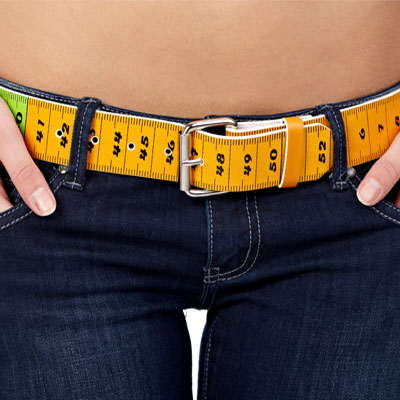 Living your best life at a healthy weight is what we want to help you do.
While there are many approaches to weight loss out there, our focus is on helping you to lose weight safely while learning the tools you need to be able to maintain your goal weight.
We hear all the time that people want to lose weight fast, but there is no "quick fix" with long-term results.
There is a way, though, to lose the weight gradually for long-term weight loss results.
Introducing The Smart Weigh!
The Method: Ideal Protein ChiroSolutions Center's weight loss center, The Smart Weight, recommends the Ideal Protein Protocol.
With over a decade of success, Ideal Protein's short-term weight loss plan emphasizes maintaining your weight. Ideal Protein has been in the top 5 rankings for the past 2 years, according to Diets in Review!
Get Started Today!
Free Initial Consultation
Stop living with pain and discomfort. Contact us for your free initial consultation.

Disclaimer: The information on this website is for reference only, is not considered medical advice, and is not intended to be a substitute for medical advice, diagnosis, or treatment.
For appointments to see a chiropractor in Virginia Beach or for other wellness services, please contact our office at 757-271-0001.
Thank you
The Smart Weigh: Phases for Weight Loss Program
You don't have to do this alone. Your weight loss team, with Dr. Samantha Coleman, D.C. and Amber Carver, M.A., will help you learn how to lose weight and keep it off. We do this through a structured system based on Ideal Protein's four-phase plan.
Phases 1 & 2:
We focus on weight loss, education, and behavior change until 100% of your goal is met.
Phases 3 & 4:
We concentrate on increasing your knowledge of smarter lifestyle choices and smarter eating choices, while finding the maintenance style that's best suited to your body, so you are better able to sustain your weight loss.
During Ideal Protein's four-phased protocol, you will learn how your body gains weight. You will get one-on-one coaching, learn about food and how to maintain a balanced weight, and attend workshops.
The Ideal Protein Weight Loss Method goes beyond simply eating a balanced diet because, that alone will not result in weight loss. Ideal Protein differs from other diets because we focus on weight management. Many times people lose weight only to gain it back, along with even more pounds. With Ideal Protein, we help you lose the weight and keep it off!
You're not alone in your weight loss journey!
ChiroSolutions Center will help guide you through your weight loss journey by providing:
Education
Healthier Eating Choices
The Smart Weigh Workshops and Events
These combined elements help you keep off the weight!
Losing weight and maintaining a healthy weight can help lower your chances of living with a chronic disease. If you're overweight, you are at risk for chronic diseases such as stroke, hypertension (high blood pressure), gallbladder and liver disease and more.
The Smart Weigh Workshops
Through our partner The Smart Weigh, ChiroSolutions Center has educational workshops to help you learn how the body burns fat. For example, we will help you learn which foods will help you maintain your weight. Our weight loss program is doctor recommended, clinically proven and FDA approved.
Workshops:
1st Wednesday of the month at 12:30 p.m.
3rd Tuesday of the month at 6:00 p.m.
We understand that weight loss is a complicated process and we also understand the strong tendency to regain weight after dieting. In the workshop you will learn things such as how your body burns fat, the relationship between insulin and weight gain, which foods will help you maintain your weight and much more.